SHIPPING DESTINATIONS
CUSTOMS
RETURNS
WRONG PRODUCT
INSTALLATION POLICIES
REFUNDS & PROCESSING
FAILED DELIVERIES & RETURNED PACKAGES
UNDERSTANDING ORDER STATUSES
INVENTORY STATUSES
SHIPPING TIMES
HOLIDAYS (NO SHIPPING)
For shipping related inquiries, please try the live chat first which is the link located in the lower right hand corner of your screen. This is monitored during our work hours, M-F / 8am to 5pm / Pacific Standard Time. If you wish to send an email inquiry, please send your order number and inquiry to [email protected].
We are very thankful for your orders but as hard as we try, we are not Amazon with hundreds of robots moving packages for us. One day we might have some (and we will make them fast too!), but for now please allow 1-4 days for your order to be shipped regardless of the shipping method selected.
Rottweiler Performance ships to most addresses around the world. Note that there are restrictions on some products, and some products cannot be shipped to international destinations. (You will be notified if this is the case but it is very rare that we cannot ship an item)

When you place an order, we will estimate shipping and delivery dates for you based on the availability of your items and the shipping options you choose. Depending on the shipping provider you choose, shipping date estimates may appear on the shipping quotes page.

You will receive your order anywhere from 5-10 business days from the date that it is shipped out, not the date the order is placed.

Business days do not include weekends or holidays.
Orders placed on Friday after 12PM PST or over the weekend will begin processing on the following Monday or next working day.

Please also note that the shipping rates for many items we sell are weight-based. The weight of any such item can be found on its detail page. To reflect the policies of the shipping companies we use, all weights will be rounded up to the next full pound.

Rottweiler Performance is not responsible for unexpected shipping delays caused by circumstances such as severe weather or natural disasters. We are not responsible for unexpected shipping delays caused by circumstances related to the courier itself, such as clearance delays or other occurrences and the shipping fee is non-refundable. In cases such as these, please directly contact the courier with any inquiries about the status of your package.
DOMESTIC FREE SHIPPING TERMS AND CONDITIONS
• Most orders $75.00 and over qualify for free standard shipping to the contiguous 48 US states
• Most orders $75.00 and over shipping to an APO address qualify for free shipping
• Any orders given free freight will typically be shipped via (UPS or USPS)
• Orders are shipped from our location in Costa Mesa, CA.
• Shipping changes including intercepts and address changes may be subjected to a $15 Service fee, and any abandoned packages (Returned to Sender) with the qualified 'Free Shipping' Selection may be subjected to a 15% Restocking fee.
• Qualifying orders must select free ground shipping at checkout in order to receive promotion
• For orders outside the United States, please see our International Shipping and Customs section of our Shipping Page.
We understand that when you make an order, you want your gear as quickly as possible, and we will do our best to make that happen! Most of the items we sell will ship quickly and be at your door fast. Additionally, we work closely with our vendors in order to have the product shipped directly to you from their warehouse if that means you will get the product faster.
We work hard to make sure items we sell are available for quick fulfillment and shipment, naturally not all items will always be in stock at all times! In some cases, we will split the order and ship each package out to you individually and in other cases we may need to consolidate the items in one location to ship out as one package. We utilize our best judgment in an attempt to get the products to you as quickly as possible.
A shipping confirmation email including carrier specific tracking information will typically be sent within 24 hours of an item shipping. For example, if you place an order Monday night and it ships out Tuesday morning, you will receive your tracking information either Tuesday evening or Wednesday morning.
Most orders will be shipped with either UPS or USPS, whichever provides the quickest transit time to you.
EXCEPTIONS TO FREE SHIPPING: Free Shipping is awesome, and applies to roughly 99% of our products, but due to some items being large, bulky, excessively heavy or carrying low margins we must charge for shipping or we simply cannot carry the item. There is a silver lining though, we're meeting you halfway because we want you as a customer and want to treat you well. Instead of hitting you with an excessive shipping bill we sometimes charge a reasonable flat fee. This applies to items such as Large Crash Bars, Skid Plates and large pieces of bodywork. To verify if a product fits into this category refer to the item itself where you will find a identification disclaimer listed below the description(s).
INTERNATIONAL SHIPPING AND CUSTOMS
It is the buyer's responsibility to know and understand the customs' laws regarding the country of delivery. Rottweiler Performance does not charge tax on International orders. Any customs fees that are charged by country of delivery are the responsibility of the buyer.
If you refuse your package or the package is returned to sender, you are responsible for the original shipping charges as well as any custom fees or taxes that are incurred. If the package is undeliverable and returned to Rottweiler Performance, the shipping and return shipping total charges will be deducted from your merchandise payment. In the instance that the price to return the merchandise exceeds the total amount of the merchandise including shipping costs, the package will be abandoned and you will not be refunded. Rottweiler Performance will not be held responsible for any packages that are deemed abandoned or disposed by the mail carrier under any circumstance.

Rottweiler Performance has no control over the time the shipment spends in transit. There will not be any refunds on international shipping costs. Please know that tracking packages after they have entered customs can sometimes be difficult. Please note that Rottweiler Performance has no control on the timing shipments may spend in Customs Inspection.
When the customer chooses UPS as a courier for international orders, please know that UPS may be the broker agent charging customs fees. These fees may be charged at the time of delivery, customs fees are separate and have nothing to do with any shipping charges. If the customer refuses to pay such customs charges, the shipment will be returned to sender and the customer will be responsible for second shipment charges if they opt for a re-delivery. Please note that the receiver is responsible for covering the customs fees based on the country of delivery regulations.

We offer DHL Worldwide Express shipping! DHL Worldwide Express is the global market leader of the international air express industry. Since 1969, DHL has continued to be at the forefront of technology, offering fast, responsive, and cost-effective express deliveries with a network of over 120,000 destinations and in more than 220 countries and territories. DHL provides door to door delivery, End to End tracking Visibility, and Customs Clearance Facilitation.
Usually within 24-72 hours you should receive an email regarding your purchase with a tracking number. If you don't see an email, please check your SPAM folders before you contact us. Many times, because it is a business sending the email they get tagged as 'SPAM' and filed accordingly by your email server. For any shipping time frames, cost, and tracking numbers, please send an email to : [email protected].
Estimated shipping times upon checkout will be excluding customs clearance.
UPS INTERNATIONAL TRANSIT TIMELINE:
UPS Worldwide Express Plus®
Delivery by 8:30 am to Canada
9:00 am to all other destinations
Next day delivery to Canada
Delivery within two business days to Europe
Delivery within two or three business days to Asia
UPS Worldwide Express®
Delivery by 10:30 am or 12:00 noon
Delivery by the next business day to Canada and for documents to Mexico
Second business day delivery to Europe and Latin America
Delivery within two or three business days to Asia
UPS Worldwide Saver
Delivery by end of day
Next business day delivery to Canada and for documents to Mexico
Second business day delivery to Europe and Latin America
Delivery within two or three business days to Asia
UPS Worldwide Expedited®
Delivery in two business days to Canada
Next business day delivery to Canada and for documents to Mexico
Delivery in three or four days to Europe
Delivery in four or five days to Asia and Latin America UPS Standard
Day-definite delivery based on origin and destination
DHL INTERNATIONAL TRANSIT TIMELINE:
Express Worldwide: Typically Delivered by the END of the following business day. Door to door delivery, End to End tracking Visibility, and Customs Clearance Facilitation.
USPS INTERNATIONAL TRANSIT TIMELINE:
Priority Mail Express International: 3-5 Business days. (Does not include Outbound and Inbound Customs Processing timeline)
View Country-Specific Restrictions
Priority Mail International: 6-10 Business Days. (Does not include Outbound and Inbound Customs Processing timeline)
View Country-Specific Restrictions
Upon receiving your order from Rottweiler Performance, you have 30 days to inspect and ensure all items are correct according to your order(s) and report any possible shipping damages. Our team is readily available during business hours if the wrong item(s) had been shipped to you. Rottweiler Performance is not liable for any cost of labor, time, or damage caused and/or may be caused by installation of incorrect item(s). If you believe you have received the wrong items, please contact our team and include the following information:
Order number(s)

Item(s) under question

Best way to contact you
Although we strive to employ highly skilled personnel, incorrect products may be shipped on occasion and we want to ensure you that we will be here to correct the situation in a timely manner.

Product logo(s) and sticker(s) may be subject to change at any time without notice.
Rottweiler Performance is not liable for any damages caused by installation of any product and the customer is solely responsible for the decision made to modify their equipment.
WHAT TO KNOW AHEAD OF TIME
We want to make this easy for you, and want you to come back to us, so please follow the rules below for a swift and easy return.

Ensure that you get a full refund by returning your items(s) with the packaging in the original, intact condition.

Please do not return or attempt to return an item in a condition that you would not want to receive yourself.

You responsible for any return shipment costs that were not due to a problem with the item.

If the return is a result of our error (you received an incorrect or defective item, etc.) we will pay the return shipping costs.

Please do not use the item's original packaging as a shipping container. To avoid damage and ensure you're refunded, pack items in the original packaging and place inside of a larger, separate shipping container. We recommend using the box your items were originally shipped in.
NO PROBLEM
Most new and unopened items delivered within the last 30 days and are not included in the NO CAN DO group below.
NO CAN DO
Returns dated 30 days past the electronically posted delivery date. This can be found by clicking on your tracking number.

Any items which have been removed from the packaging or the manufacturer seal is broken.

Any custom programmed electronics.

Specially altered or assembled items.

Digital downloads such as Power Commander maps are not eligible for refund.

Any custom orders such as suspension, custom wheels and so on.

Items that do not have all tags and original packaging materials.

Used, dirty or damaged goods.
RETURNS PROCESSING
When your return is approved, you should expect to receive your refund within four weeks of giving your package to the return shipper, however, in many cases you will receive a refund more quickly. This time period includes the transit time for us to receive your return from the shipper (5 to 10 business days), the time it takes us to process your return once we receive it (3 to 5 business days), and the time it takes your bank to process our refund request (5 to 10 business days).

INITIATE YOUR RETURN
Once you have reviews our returns policy above and have determined that you are eligible, click on one of the forms below, carefully read the instructions, completely fill it out and send it in with the returned product. If you have any questions before you initiate your return, please feel free to email us at [email protected] or call 877-768-7373 and we'll be happy to help!
IMPORTANT: Any returns that do not meet the guidelines above will be returned to the shipment address listed on the label at the customer's expense. Please adhere to the guidelines so that we can make this as smooth for you as possible.
JPEG RETURN FORM

INTERNATIONAL RETURNS

Unfortunately, we currently do not offer returns for international orders.

REFUNDS AND PROCESSING

Your returned item will be thoroughly reviewed and if approved, will be processed within 7 business days after the item is received at our warehouse. Credit will be posted 1-5 days after the date of processing to your original form of payment. You will be notified via email. Unfortunately, we cannot refund duties, taxes or shipping charges.

FAILED DELIVERIES & RETURNED PACKAGES

USPS will attempt to deliver a package up to 2-3 times, after a failed third attempt, the package will be re-routed back to our warehouse and a refund will be issued to the original form of payment less shipping costs and the item will be returned to stock. If you would still like this item, you will need to reorder the item again. In the event that USPS is unable to deliver a package due to an incorrect address entered by the customer, the customer's refusal to pay duties, multiple failed attempts to reach the customer at point of delivery, or otherwise, Rottweiler Performance is not responsible for payment of return shipping costs levied by the courier. Similarly, Rottweiler Performance is not responsible for the payment of re-shipping merchandise to the customer. In cases such as these, the customer is responsible for all shipping costs associated with returned packages due to failed delivery and is non-refundable. Please remember that we can only ship to the address that you have input into the system upon checkout.

UNDERSTANDING YOUR ORDER STATUS

AWAITING FULLFILLMENT — Rottweiler Performance has received the order and is in preparation for shipment.

ORDER BEING PICKED AND SHIPPED — The order its being pulled and packaged (usually this can take up to 1 1/2 days), and the shipping label will be printed when your order has been finished packing. If your order is placed on a Thursday or Friday there is a possibility that we might ship it by the next Monday.

PARTIALLY SHIPPED — Only some items in the order have been shipped and we have split the shipment, you should have received an email with detail on what items shipped and what items were not shipped. This usually happens because a back order item and we will notify you on the ETA shortly after we split your order.
BACK ORDERS — An item in your order is out of stock. We work hard to keep most items in stock so that we can fulfill to you fast, but the manufacturer is back ordered with us.
SHIPPED — The order has been shipped and the customer should have received an email with tracking information, however a customer can always look up their tracking number by logging into their account at www.rottweilerperformance.com

We encourage our customers to check their Junk mail /Spam folder and look for the tracking information email if they feel they have not received it yet.

REFUNDED — The customer has requested a refund.
PENDING — Waiting on response from customer.

Rottweiler Performance believes in the old fashioned idea that if we have it on our site, we should be working hard to keep that item stocked and in our warehouse. We do not subscribe to 'thin shelving' practices. This is what we have built our success upon and work hard to keep a good stock on 99% of the items in our store. That being said, we are sometimes at the mercy of our suppliers and backorders can and do happen from time to time. It is the nature of all retail business.
DO YOU HAVE LIVE INVENTORY?
Because of the many option sets in and around our website that offer helpful and simple ways of configuring what would otherwise be very complex parts kit combinations, it is unfortunately mathematically impossible for us to have live inventory statuses working through these option sets. We are working hard to upgrade this, but in the meantime please feel free to call 844-768-7373, email [email protected] or use our chat feature in the lower right corner of your screen during work hours for any item's availability. We are happy to help!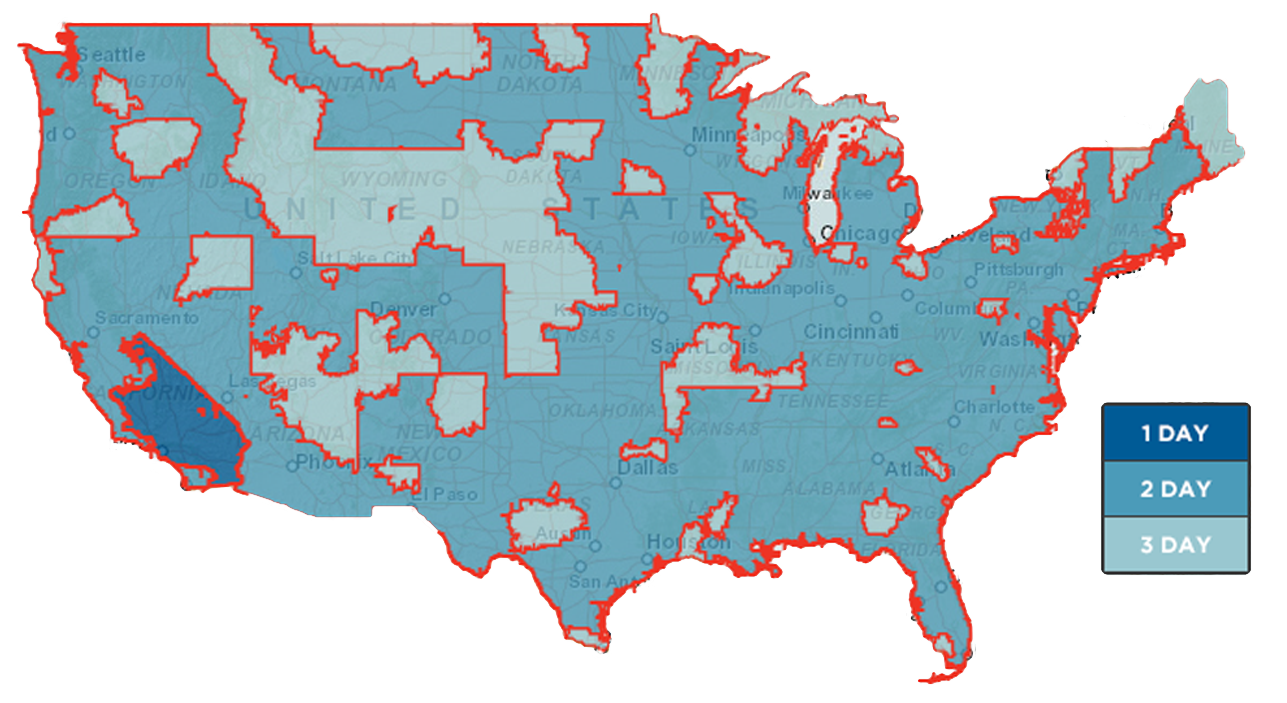 GOVERNMENT HOLIDAYS WHEN PARCELS DO NOT MOVE
New Year's Day (observed)

Martin Luther King Jr. birthday

Washington's Birthday

Memorial Day

Independence Day

Labor Day

Columbus Day

Veterans Day (observed)

Thanksgiving Day

Black Friday


Christmas Day
Privacy Policy for Rottweiler Performance
If you require any more information or have any questions about our privacy policy, please feel free to contact us by email at [email protected].

At Rottweiler Performance, the privacy of our visitors is of extreme importance to us. This privacy policy document outlines the types of personal information is received and collected by Rottweilerperformance.com and how it is used.

Log Files
Like many other Web sites, Rottweiler Performance makes use of log files. The information inside the log files includes internet protocol ( IP) addresses, type of browser, Internet Service Provider (ISP), date/time stamp, referring/exit pages, and number of clicks to analyze trends, administer the site, track user's movement around the site, and gather demographic information. IP addresses and other such information are not linked to any information that is personally identifiable.

Cookies and Web Beacons
Rottweiler Performance does use cookies to store information about visitors preferences, record user-specific information on which pages the user access or visit, customize Web page content based on visitors browser type or other information that the visitor sends via their browser. No data we collect contains personally identifiable information.

Advertising System Cookies
We may utilize cookies for online advertising. We may also allow "third-party" entities such as ad servers, ad networks and data collection organizations, to place and utilize cookies on Rottweiler Performance. Cookies enable us and other third-parties to present ads to users based on their visit to Rottweiler Performance and other sites on the Internet.

These third-parties use technology to deliver advertisements that appear on Rottweiler Performance directly to your web browsers. These third-parties automatically receive your IP address when this occurs. Other technologies (such as cookies, JavaScript, or Web Beacons ) may also be used by the third-parties and Rottweiler Performance to measure the effectiveness of advertisements and/or to personalize the advertising content that you see.

Rottweiler Performance has no access to or control over cookies and technologies that are used by third-party advertisers. Rottweiler Performance's privacy policy does not apply to, and we cannot control the activities of, such other advertisers or web sites.

You should consult the respective privacy policies of these third-party ad servers, networks and data collection organizations for more detailed information on their practices as well as for instructions about how to opt-out of certain practices. If you wish to disable cookies, you may do so through your individual browser options or by visiting the Network Advertising Initiative (NAI) industry website at: http://www.networkadvertising.org/choices. More detailed information about cookie management with specific web browsers can also be found at the browsers' respective websites.